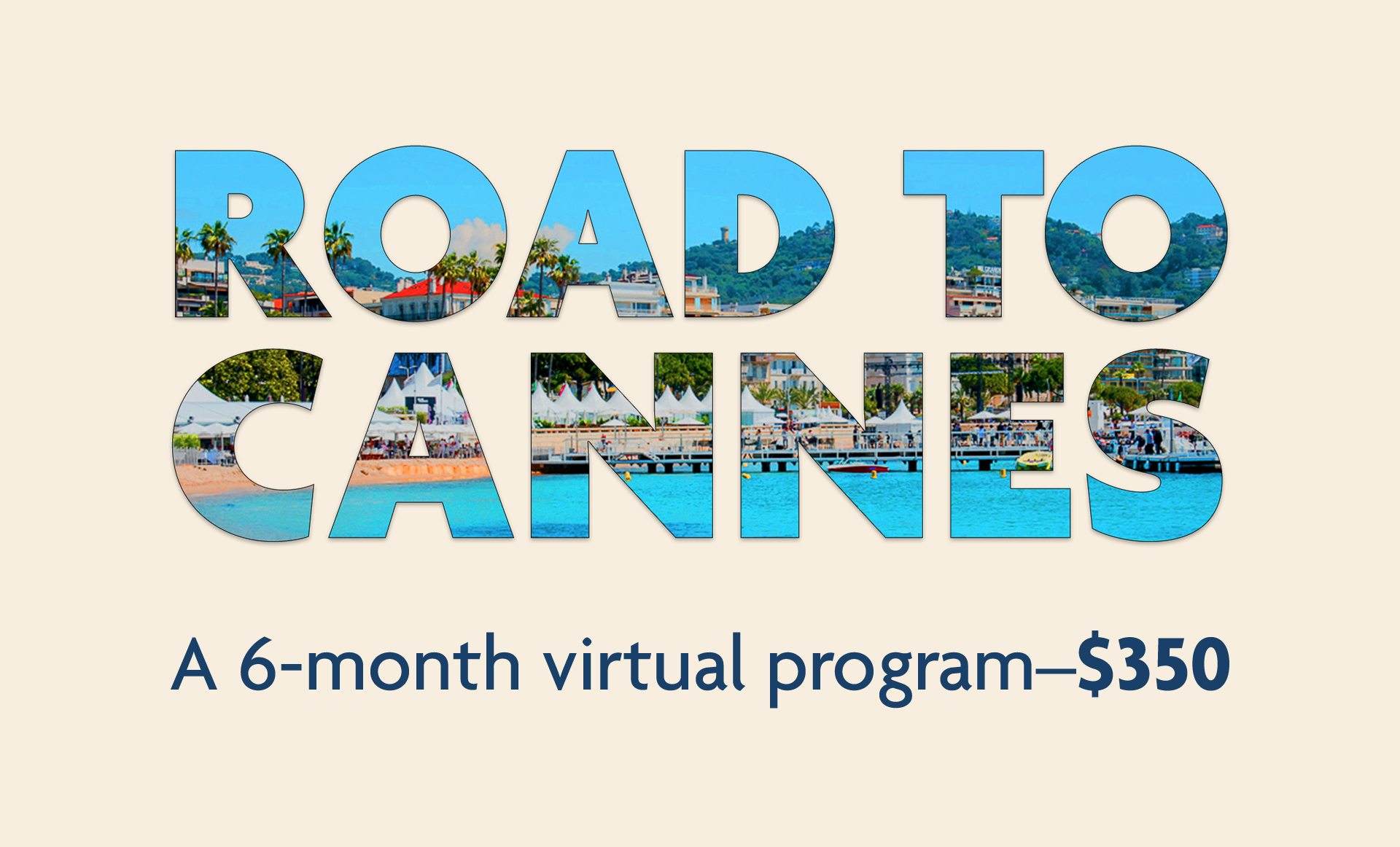 Building on the success of 2021's inaugural Road To Cannes virtual roundtable series, The American Pavilion is excited to launch our second series, ROAD TO CANNES 2022! You can enroll in this dynamic speaker series on its own by registering below. Should you decide later to apply for our in-person Cannes Worldwide Student Program, your RTC fee will be credited to your Cannes program fee. All accepted and confirmed Cannes 2022 Student Program participants as well as our winter '21 Professional Development Program enrollees are automatically enrolled in RTC 2022, and are provided with links to recordings of any talk they are unable to attend in real time.
Designed to connect and educate our global community of students and graduates, ROAD TO CANNES is a montly digital series of curated discussions, Q&A's and virtual meet-ups that aim to engage you in the most vital conversations about the business today and foster connections with like-minded peers as you take your first steps in to the film and hospitality industries.
This virtual program will provide you with:

• Access to thought leaders in the industry
• The opportunity to connect with top industry professionals
• The opportunity to meet and connect with your peers from around the globe
• Insights and knowledge about the business side of the film industry

Students enrolled in ROAD TO CANNES will have the option to apply for the Cannes Worldwide Student Program at the next live Cannes Film Festival. Those who opt-in to the Cannes student program will have their fee ($350) applied toward their Cannes student program fee.

Check out the full lineup below or view in pdf format here.

After completing your registration you will receive a welcome email that will provide you access to the Road to Cannes private webpage and private Facebook group. The site will have the schedule with zoom links, along with recordings of previous Road to Cannes talks.

Program Schedule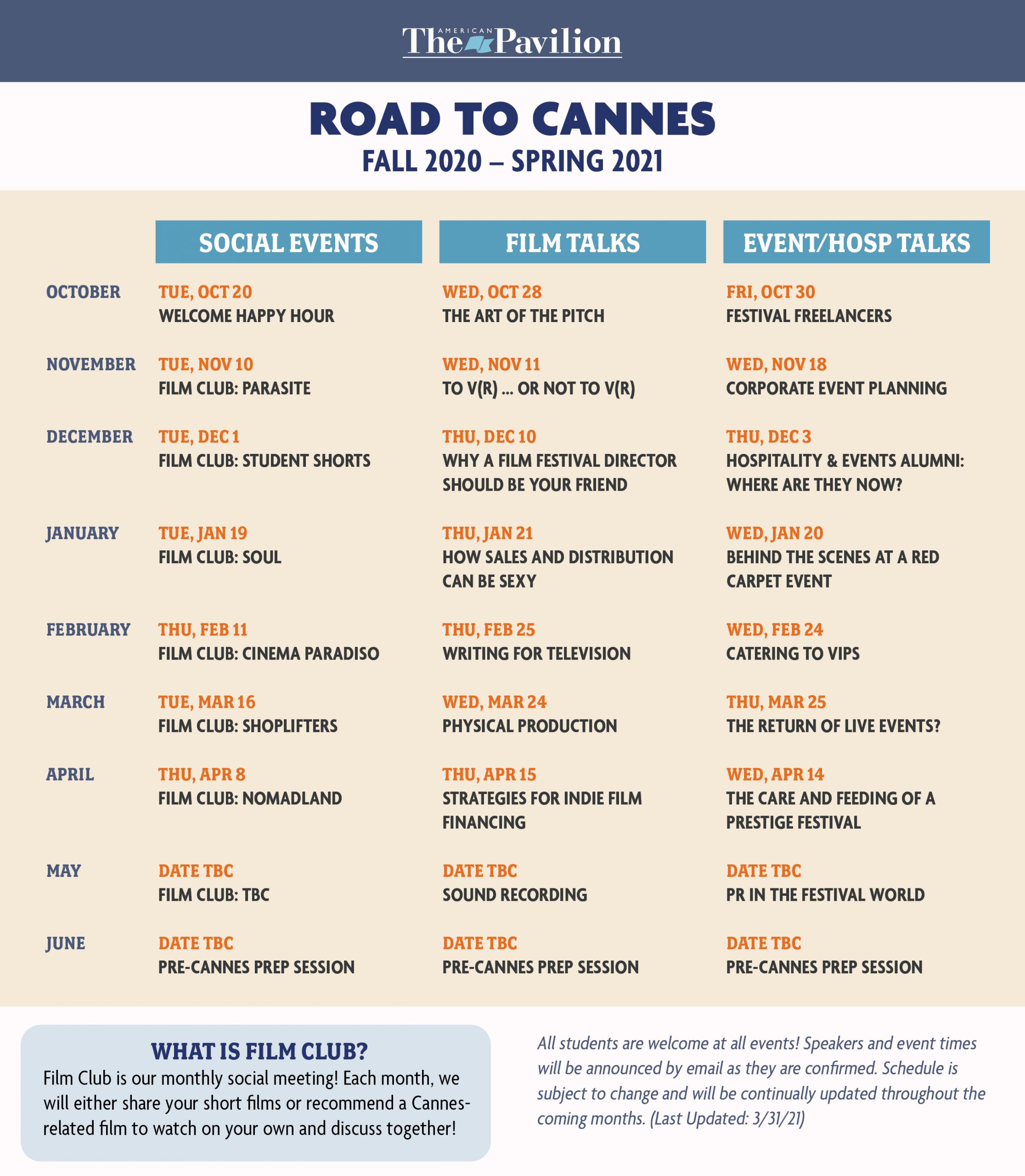 The American Pavilion Student Program sparked a fire that has become the work of my life, and I will always be grateful for that first access into a world I thought was totally inaccessible to me. Thank you, and carry on!"

—Hope Hall, Obama White House Videographer (Cannes '90)