Cannes Hospitality & Event Management Program
2020 Applications Coming Soon!
Apply Online

"As the only student program officially recognized and sanctioned by the Festival de Cannes and the Marché du Film, The American Pavilion Student Program offers participants a unique experience and unparalleled access to both the Festival and Market."
Jérôme Paillard, Executive Director, Marché du Film, Festival de Cannes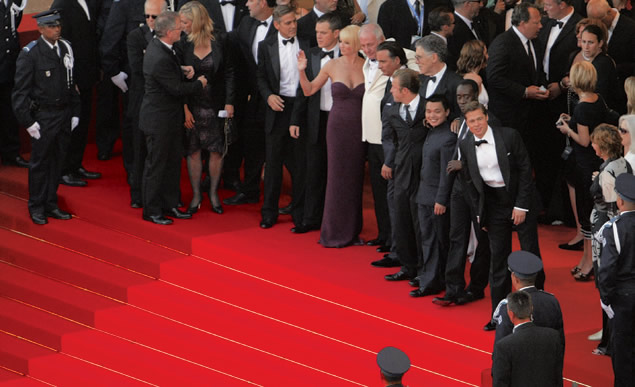 Are you an ambitious, hard working student interested in gaining hands-on experience in the hospitality and event management business at the world's most important film festival? Do you want to get a peek behind the scenes at the operations of a world-class event? Do you want to assist in the set-up, organization and execution of parties, panel discussions and press events at one of the world's most glamorous venues? If so, The Cannes Hospitality & Event Management Program was made for you.
Learn, Work, Connect
Learn

• Gain a greater understanding of the production of a global event
• Hands on-experience in event planning, catering and set-up

Work

Work closely with industry professionals in producing a broad range of events — from press conferences to movie promotion parties to intimate dinners on The American Pavilion Terrace
Without hesitation, I wholeheartedly endorse The American Pavilion for any college or university that wishes to offer their students a unique, positive, and fun-filled international learning experience.
—Lorie Tuma, EdD, CTA - Assistant Professor at Grand Valley State University, Event Management Program
Registration Process
Application Requirements
Applications are considered complete when Items 1-3 have been uploaded to the The American Pavilion site, Items 4-5 received via email to studentprograms@ampav.com, and a $75 non-refundable application fee has been paid online.
1. Application form
2. Essay questions
3. One standard passport-style headshot photo for accreditation in digital .jpg format. Minimum dimensions: 100×140 pixels, maximum file size: 1 mb. File must be titled as applicant's full name (i.e.: Doe_John.jpg).
4. Copy of unofficial college (or high school) transcript
5. Current resumé. Resumé MUST include two personal references at the bottom — one professor or academic advisor, and one current or former employer — listing their names and titles, their relationships to you (e.g. professor or employer), and their email addresses and phone numbers. If you have never been employed you may use a different professor or other faculty from your school as your second reference. *Please kindly note that letters of recommendation are not required, we only ask for the contact information of your references as stated above.
Completed applications are reviewed by The American Pavilion Selection Committee on a rolling basis. Candidates who meet all of the requirements for admission will be contacted for a telephone interview and notified of a decision on a first come, first served basis.
All completed applications received by December 7, 2018 will be considered Early Decision. Candidates are encouraged to apply early as the program can fill up quickly.
Apply Online
Conditions of Acceptance
If accepted into the program, applicant has four days to confirm participation in the program. Failure to confirm acceptance may result in losing your place in the program.
If accepted Early Decision, a non-refundable payment of $2000 is due within two weeks of acceptance to hold your place in the program. An additional non-refundable payment of $1950 is due 30 days later.
If accepted General Admission, a non-refundable payment of $3950 due within two weeks of acceptance.
Failure to comply with the above stated conditions may result in forfeiting your place in the program.